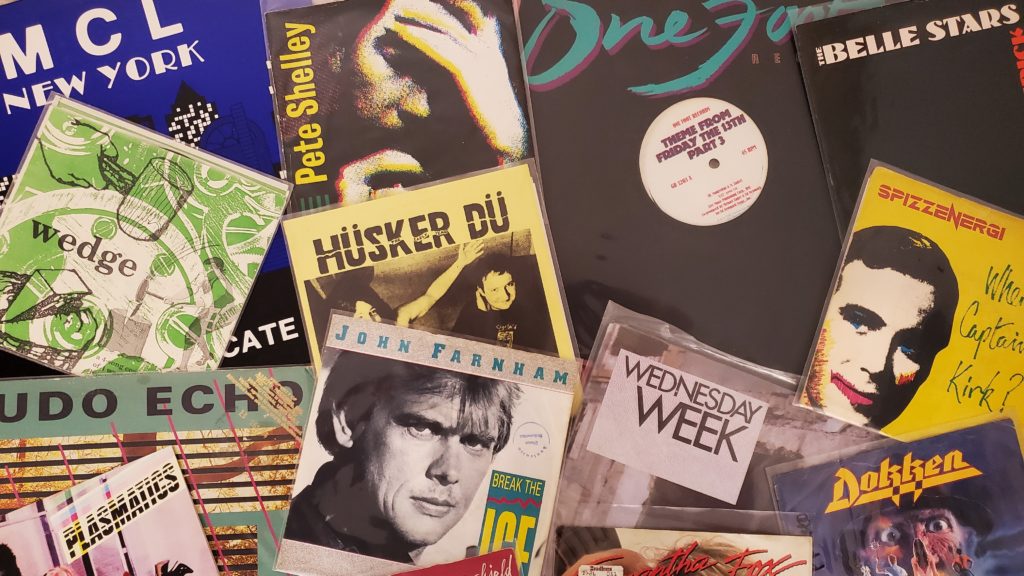 Tonight we're breaking completely away from our beloved ska genre to bring you an assortment of tricks and treats from my collection! Surprisingly I listen to other genres too, and tonight will give you an eclectic smattering of my tastes, most of which is being pulled direct from the 80s and from original releases.
Of course, since its almost Halloween, tonight's episode has more than a few odes to the world of horror and science fiction!
Podcast: Play in new window | Download | Embed
Subscribe: Apple Podcasts | Google Podcasts | iHeartRadio | Stitcher | Blubrry | Podchaser | Email | TuneIn | RSS
Hope you enjoy this little break, but don't worry, we'll be back to 100% Ska next week!
Full Playlist:
Spizzenergi – Where's Captain Kirk
Hot Ice – Theme from Friday the 13th Part 3
Dokken – Dream Warriors
Alice Cooper – He's Back
Gentlemen Afterdark – Open the Door
Scandal – Goodbye to You
The Belle Stars – Slick Trick
Samantha Fox – Touch Me
Wednesday Week – If Only
John Farnham – Break the Ice
Camouflage – Love is a Shield
Pseudo Echo – Dancing Until Midnight
Pete Shelley – Telephone Operator
The Hated – I am a Rock
Husker Du – In a Free Land
The Pogues – Yeah Yeah Yeah Yeah Yeah
Plasmatics – Squirm (Live)
Tek 3 – Spin That Wheel
Micro Chip League – New York (Dance Floor Cut)