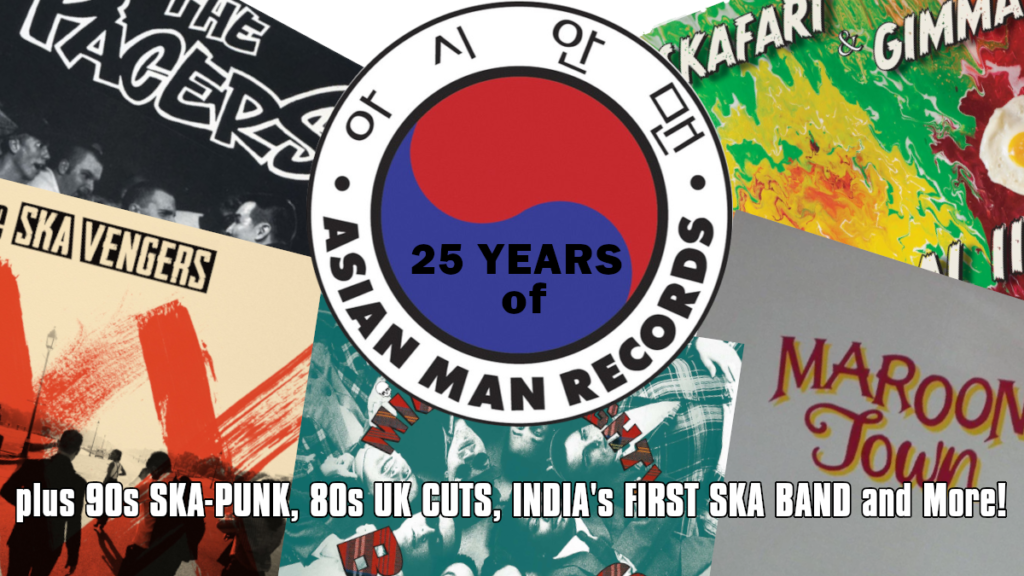 Your weekly dose of a DJ trying to emulate your favorite old college radio ska show. Always 100% ska, almost always 100% vinyl, and always getting buzzed on Jamaican rum while recording!
Follow DJ Ryan Midnight and the 100% Ska Podcast on Facebook, check out the ska-themed cocktails being concocted, and don't forget to subscribe if you aren't already!
This week we celebrate 25 years of Asian Man Records, with some choice selections from their vast ska library, say happy birthday to Don't Know How to Party, and have some fun with more 90s ska-punk and some 80s UK cuts!

We also take a listen through the opening track to India's first ska band, The Ska Vengers, and hear a very familiar tune with brand new lyrics courtesy of Skafari & Gimma!
Podcast: Play in new window | Download | Embed
Subscribe: Apple Podcasts | Google Podcasts | iHeartRadio | Stitcher | Blubrry | Podchaser | Email | TuneIn | RSS
Full Playlist:
The Ska Vengers – Shut Your Mouth
The Abruptors – Some Day
Mealticket – Lisa Marie
Slow Gherkin – I Only Sleep When I'm Drunk
Let's Go Bowling – Pin Stripe Suit
The Mighy Mighty Bosstones – Don't Know How to Party
The Pacers – Brand New Day
The Go Go Rays – Conspiracy
The Executives – Stop the Insanity
Maroon Town – Homage to Skatalonia
Desmond Dekker – Israelites (1980 Version)
The Akrylykz – Spyderman
The Loafers – Living in a Suitcase
Monkey Shop – Lago Di Como
The Berbiseyans – Ghost Member
The Two Tone Club – One in a Million
Mobtown – Coming to Get'cha (Live)
Skafari and Gimma with the Toasters – Jacka Jacka, Wo