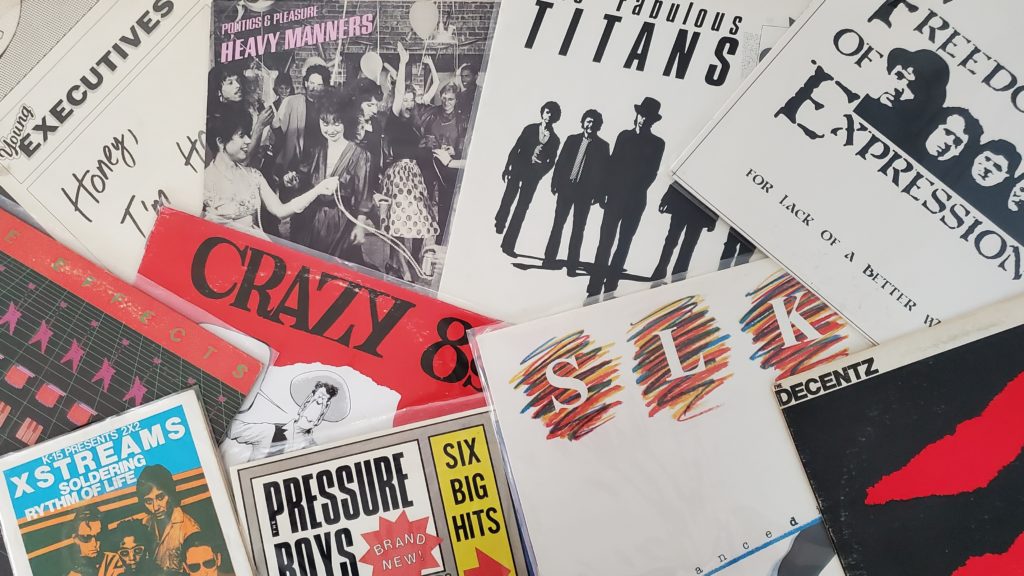 Tonight on the 100% Ska Podcast, "Professor" DJ Ryan Midnight is giving you a history lesson in the lost and lesser-known American ska bands from the 1980s. Our exploration will take us to all four corners of the country and through the midwest, to show just how deep the upbeat sound was permeating at the time. And not just bands that only played ska, but those with a variety of influences that knew ska would make you dance!
Come along as we travel from the Pacific NW to Phoenix, Chicago to Nashville, and Vermont to Chapel Hill NC, and discover just how rich and vibrant the ska community has always been, and always will be!
Podcast: Play in new window | Download | Embed
Subscribe: Apple Podcasts | Google Podcasts | iHeartRadio | Stitcher | Blubrry | Podchaser | Email | TuneIn | RSS
The episode is HIGHLY influenced by the upcoming book Ska Boom: An American Ska & Reggae Oral History by Marc Wasserman, which you can pre-order now from DiWulf Publishing. As a bonus, while supplies last, pre-orders will also get a CD curated by Chuck Wren highlighting the 80s scene, which will include some of the bands you hear tonight!
Don't forget to follow DJ Ryan Midnight and the 100% Ska Podcast on Facebook and subscribe to the podcast if you aren't already!
Full Playlist:
The Offs – My World (NYC)
SLK – Walk of the Mummy (Ann Arbor, MI)
The Pressure Boys – Don't Fool Me (Chapel Hill, NC)
The Crazy 8s – Rude Boys Don't Win (Portland, OR)
State of Emergency – Understand (Chicago, IL)
The X-Streams – Rhythm of Life (Phoenix, AZ)
Dutty Rass – Our Time Baby (Palmdale, CA)
Freedom of Expression – Forward We Stumble (Nashville, TN)
The Effects – Island (Phoenix, AZ)
The Alan Mann Band – You're Not the Only One (Philadelphia, PA)
Class Action – Getting Nowhere (Boston, MA)
The Diversions – Rudie (Washington, DC)
The Young Executives – Original Sin (Seattle, WA)
The Fabulous Titans – Rico's Lament (Bay Area, CA)
The Decentz – Get in Trouble (Burlington, VA)
The Erector Set – GI Jump (Cincinatti, OH)
The Hoovers – The World Gone Mad (San Francisco, CA)
Heavy Manners – Blue Beat (Chicago, IL)