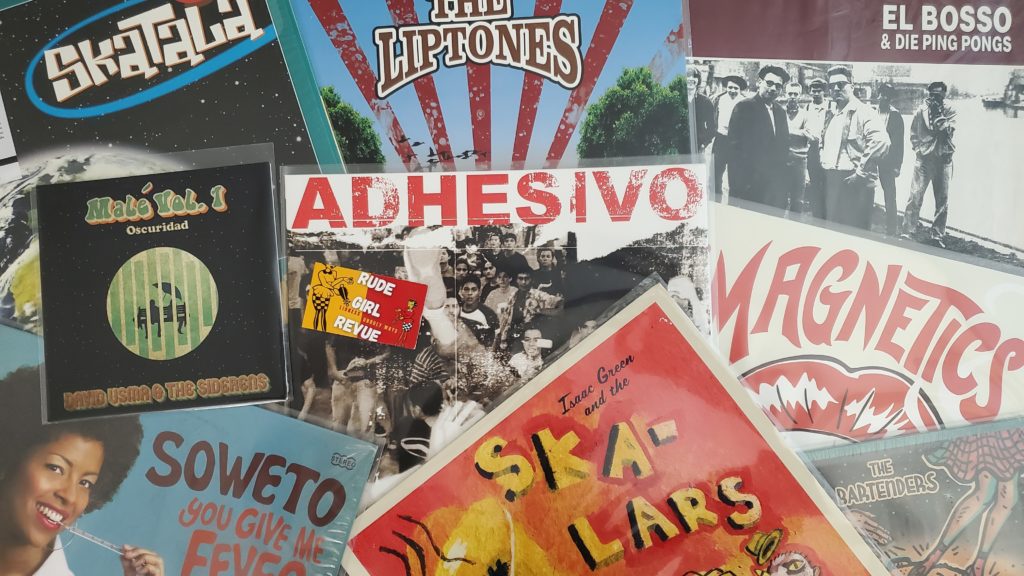 Tonight on 100% Ska, we first highlight the brand-new, all-women supergroup, Rude Girl Revue, and then take off for a jet-setting international extravaganza of ska that will take us through the UK, Europe, South America, and the United States!
Rude Girl Revue is an all-women supergroup comprised of the women playing who were playing in the bands at Supernova Ska Festival, along with a few others from bands local to Virginia, and began as a concept almost two years ago by the hosts of the podcast Checkered Cast. For their inaugural performance at Supernova 2021 they performed a set of mostly covers, but also debuted two original songs recorded prior the event, which are now available for download! Check the songs out on the Rude Girl Revue Bandcamp page, and listen to an interview between Checkered Cast and some of the founding members to learn more about the band!
With 2021's Supernova featuring bands almost exclusively from the United States, I wanted to take the opportunity to highlight some of the great international bands that are out there performing today, that could one day find themselves on the stage at Supernova on this week's episode!
And we finish out the show with the new single from Half Past Two, whose new album will be out on Pay Attention Records at the end of October!
Podcast: Play in new window | Download | Embed
Subscribe: Apple Podcasts | Google Podcasts | iHeartRadio | Stitcher | Blubrry | Podchaser | Email | TuneIn | RSS
If you aren't familiar with the bands, but like what you hear, definitely dive deeper! Many of these bands have multiple albums and singles ready for you to discover!
Full Playlist:
Rude Girl Revue – Lioness (United States)
Adhesivo – A Veces (El Salvador)
The Bartenders – Cebron (Poland)
Maroon Town – Bullit (UK)
The Magnetics – Coffee and Sugar (Italy)
Keith Rowe and the Mighty Megatons – Sound System (Spain)
Soweto – Honey Ryder (Spain)
Prince Alphonso and the Fever – Killer Diller (UK)
The Regulators – Race Track (UK)
Aphrodite Delacruz – Toxic (UK)
David Usma & the Siderens – Hell Moon (Columbia)
Staya Staya – Tren Pelado (Argentina)
Isaac Green and the Skalars – Don't Count (United States)
Los Vicios De Papa – Esperanza (United States)
El Bosso & Die Ping Pongs – Immer Nur Ska (Germany)
Skatala – El Capita Swing (Spain)
The Liptones – Morka Kvarter (Sweden)
Half Past Two – Scratched CD (United States)